It's a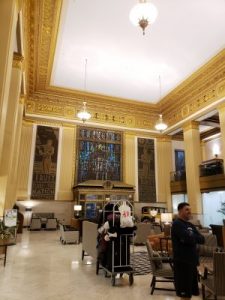 long haul from Huntsville to San Antonio—four hours on the road—but it is well worth it! I get to be at the magnificent Drury Plaza Hotel and to be with the wonderful Road Scholars and
the guides who lead them.
I come to provide the Texas History background before the Scholars head out on their tours of Spanish San Antonio, the German Hill Country or the Weird City of Austin. In only two hours we cover about 500 years of history. Fortunately, they already know much of the history and all I do is plug in a few extras.
But the members of the tour get to add a lot to the history. They are required to step into roles as Karankawa who protected the coast from the Europeans or the Coahuiltecan natives who built the magnificent missions along the San Antonio river. Especially important are Isabella of Spain, or Henry VIII or Stephen Austin. It makes for a much more entertaining history.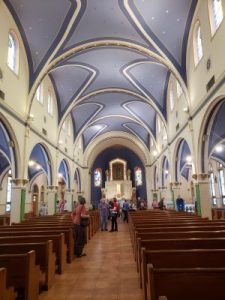 I've also had the opportunity to take the Fredericksburg tour with the Road Scholars. Their narration and informative explanations are wonderful. Not only are the guides supremely knowledgeable but they are helpful, courteous and kind – perfect Boy Scouts—even if they aren't!
Tomorrow will be my last presentation for the Spring, but more to come in the Fall. So, time to focus on my own tours—smaller, simpler, more intimate but hopefully, every bit as much fun. Check them out at www.historictoursoftexas.com