Writing about my esteemed, revered and 'makes-me-nuts' mother was easy.
She always provided fodder for my pen. (although I don't think pens use fodder, that's hay, and that's for horses). As a matter of fact, I called her yesterday and learned she had "eaten" the juice of three grapefruits for breakfast. Nothing else. I asked if Hubby Al would take her to the grocery store and she seemed highly incensed that I could doubt that he would. Makes me nuts! Anyway, monitoring her at a distance is a challenge.
But writing about baby boomers, retirees and me is much more of a challenge. What is interesting? What is entertaining? What is funny?  My Sister-in-law suggested I ask for ideas. After all, this whole blog is so that my beloved readers have something entertaining to read while drinking coffee, right?
My mother's shadow falls on me. Don't be self-centered. Self-aggrandizement is embarrassing.
Focus on other people, not on yourself. Guess the Kardashians never got that memo. And the image of Descartes saying "I think – I take a selfie–I post on FB–therefore I am" is more than true today. And here I am posting blogs on Facebook. My mother would say I should I hide my head in shame! Can you imagine what she would say if she found out I was thinking of publishing all those blogs in a little book on "Elderly Mothers: Surviving caring for your mother"? Ouch!
So, what about writing?  I just finished a book review of Arthur J. Burks, and his book Bells Above the Amazon for my Outlook Group, a delightful gathering of ladies who, this year, are reading and reviewing books from the Chatauqua Book Lists.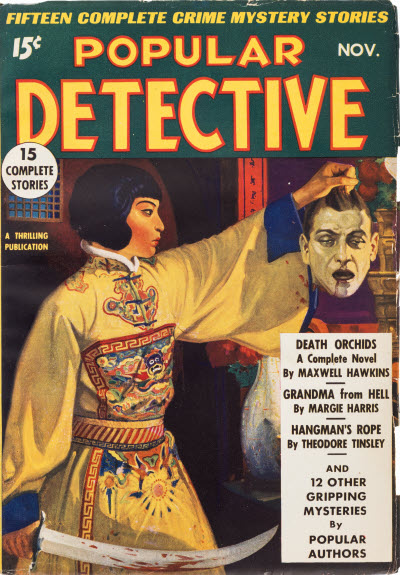 Burks, it seems, wrote pulp fiction for the "penny dreadfuls," cheap magazines popular during the 1920s and 1930s, and even up through the 1950s, before TV. While he served in both World War I and II, he wrote short stories, inspired by a trip to New Orleans and his experiences with the occult. He was what was called a "Million-word-a-year" man. He cranked out over 800 short stories, at the rate of 4,000 words A DAY! Mostly detective, science fiction and adventure stories.  And he did it hunting and pecking with two fingers.
On a dare, someone gave him a household item and challenged him to develop a plot and write a short story. He did. He's obviously not a Charles Dickens or someone who is going down in history as a great writer, but he entertained a lot of people.
Burk's book, Bells Along the Amazon (1951), is the story of a Franciscan Priest, Father Hugo
Mense, who served as a missionary to the Brazilian Munduruku tribe. Burk had obviously gotten more serious in his writing. This was not "penny dreadful" but a beautifully crafted book from Father Hugo's point of view. Of course, Burk claims that he wrote because he "had to or go mad." That's pressure!
It is both inspiring and frustrating to read about someone like him. I thought I was doing amazingly well at 2,000 words a day for one miserly month for the NaNoWriMo. The benefit of doing that challenge was to learn that it is possible. That was an eye opener for me. I was able to write 2000 words in about two hours. That means it is possible to write four or five hours a day, and turn out 4,000 words a day. That adds up to . . . .
Nora Roberts considers her writing a regular job. By writing a normal eight hour day, she turns out a book every two or three months. So what am I waiting for?