This past weekend I had the singular pleasure of being with three writer friends—breakfast, lunch and afternoon coffee. (I keep this up, I'm going to weigh 200 pounds).

         How often do we hear of someone who is 'going' to write a book? Hundreds, if not thousands, of people would like to write a book. They have ideas stored in the back of their minds or written down on scraps of paper with plans to complete them someday. Not all of them actually put "nuts to walnut."
I looked very confused when John said that at breakfast. It's a Texas rephrasing of a far more polite "Seat of your Levis to the seat of the chair." He and I were having breakfast at Jardin Corona, according to him the "best meskin restaurant" he'd ever been to. John is nothing if not purely Texian, and a devoted student of South Texas Mexican restaurants.
           I originally met John at a Writer's League of Texas summer retreat at Sul Ross in Alpine. Like me, he was working on a manuscript for a novel. In his case, a bloody, action adventure, "who dun it" about a Game Warden and drug runners in South Texas. It's a topic he knows well since he has interviewed dozens of game wardens, known drug runners (he was also a lawyer) and written articles—and his own newspaper—on  hunting and fishing in South Texas over the past thirty years. He's a highly accomplished and successful journalist.
Once we'd ordered, chorizo and eggs for him and Huevos Rancheros for me, he talked about everything but his manuscript. I'd received a thrilled e-mail from him several days before, written just as he finished a particularly good section on his story—at 3 am. When I brought him around to his writing, he hedged and hemmed and finally admitted to being a sorry excuse for a writer, the ultimate procrastinator, a terrible, useless human being, and yada, yada, yada. Everything had been getting in the way of working on his novel. He hadn't written on his manuscript in days. He didn't want to talk about it. But we did, anyway. At length.
    Three hours later, at the Brick Oven, I met Jim for a Gorgonzola and cranberry salad.  Jim is a delightful and entertaining fully-fledged and successful writer who gets his books reviewed –positively—in the Wall Street Journal and the New York Times. He had wanted to be a writer all his life and published his first article when he was 19. He's now 64 and has written dozens of books and articles, novels and non-fiction, biographies and short stories, ghost written for others and developed screen plays for documentaries. He's simply good.
But writing doesn't always pay. He's also been bankrupt and lost it all. He's worked odd jobs as a guide at the Texas Capitol to make ends meet. He's been ignored and side-lined by his publishing company. He's put up with bad agents and crooked editors. He has suffered for his craft. But he's kept at it.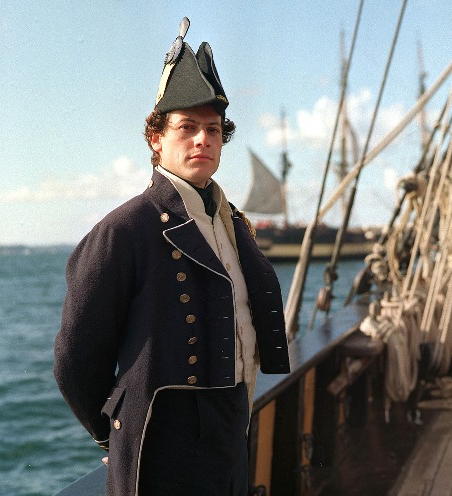 At long last, he has a really good agent and has received a contract to write a series of novels about the American navy. Like the Hornblower series, but tracing the history of the United States. He's also gotten a very nice advance from a big publishing house for the series. He's "in the money" and I couldn't be happier for him.
Except he is late with his second book. And his agent has quit calling, which is far worse than having his agent hounding him. And other things are getting in the way. And he's gotten too busy writing screen plays for a friend of ours, and yada, yada, yada. Wait a minute!  I thought successful authors just cranked out the books! You mean they suffer, too?
And finally, feeling fully bloated, I met beautiful, blonde Betje, a scholar of French Texas. She is a well known and a respected historian among Texas writers. She has published several books and articles that have been well received, but she is retired and no longer in academia. That doesn't mean she is through.
         We had to go to Mozart's for chai latte, coffee, chocolate and more chocolate. She has not one, but two manuscripts ready to go, save for the footnotes. And an article on French art in Texas, save for the footnotes. And a maelstrom of ideas for more stories, save for the infernal footnotes. And she doesn't know if the university presses will help with the footnotes, and  her husband is ill, and the hot water heater broke and . . .
I came away from the weekend feeling both depressed and uplifted. As I sit staring at the as yet unpublished volume 2 of my New Spain series, and contemplating the dozen or so other books I would like to write, I realize I am not alone. "Cositas y cositas entran como hormigitas." (Little things enter like ants).  As Jim said of Philip Roth, the end is near and it's time to get busy.
Just gotta keep the 'nuts on the walnut.'